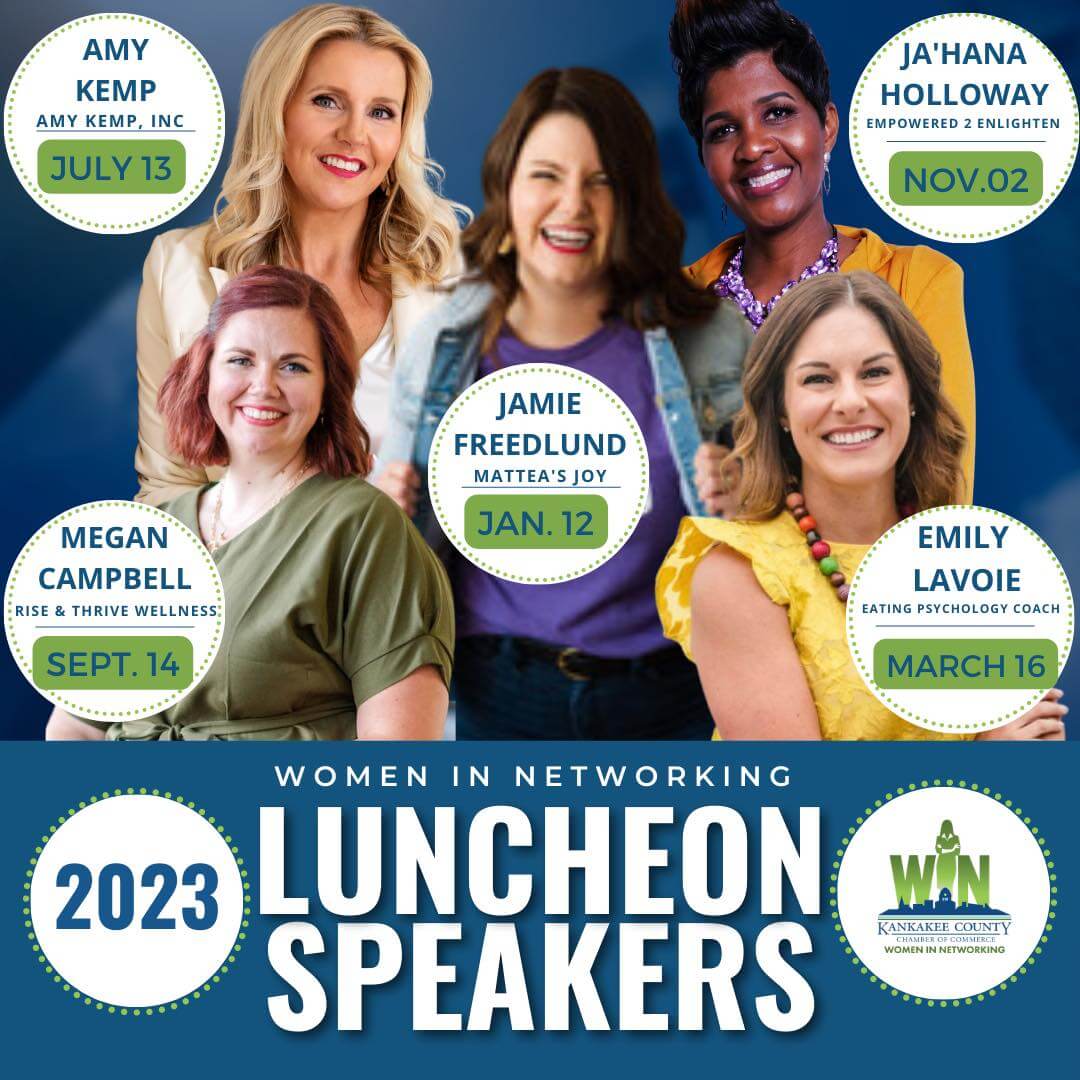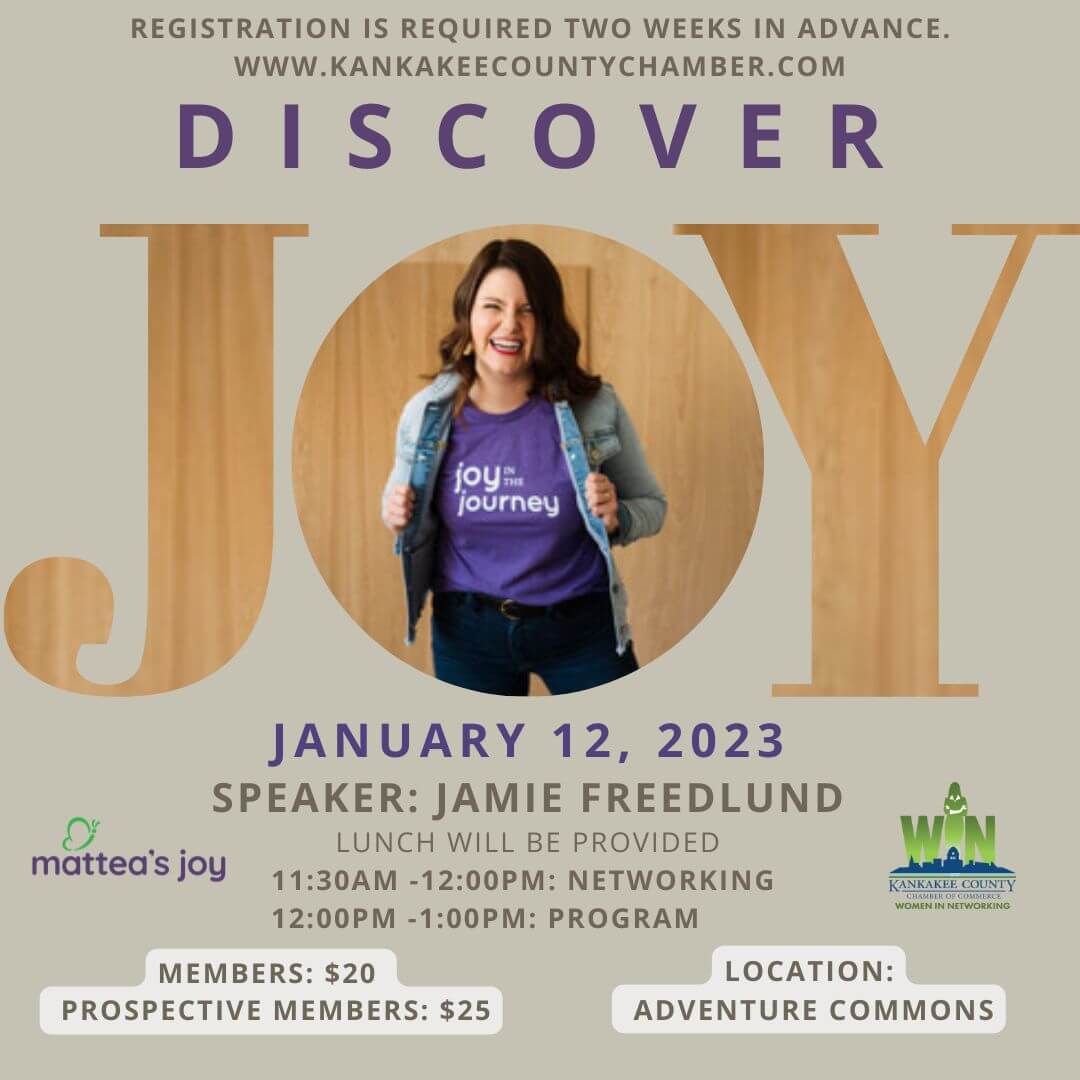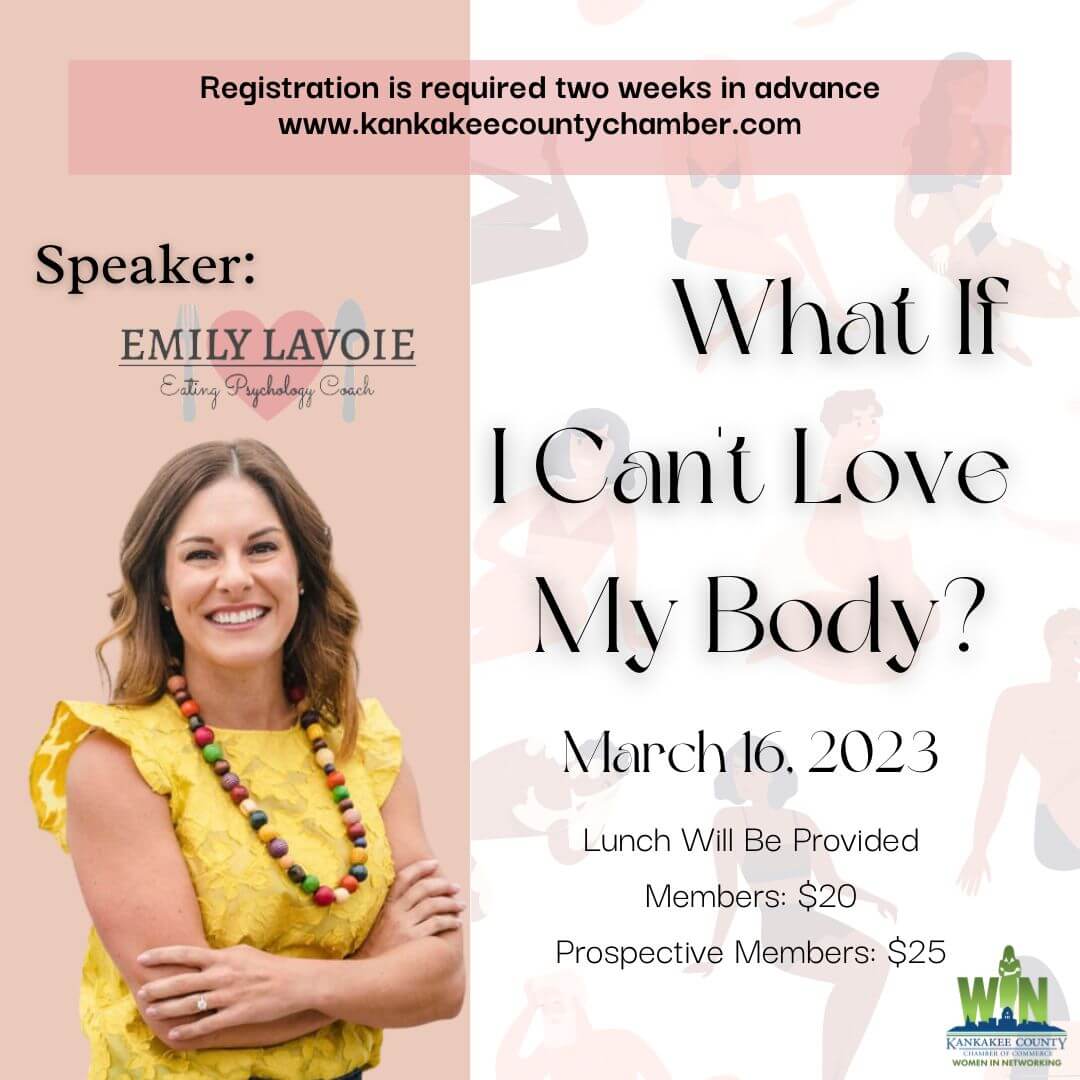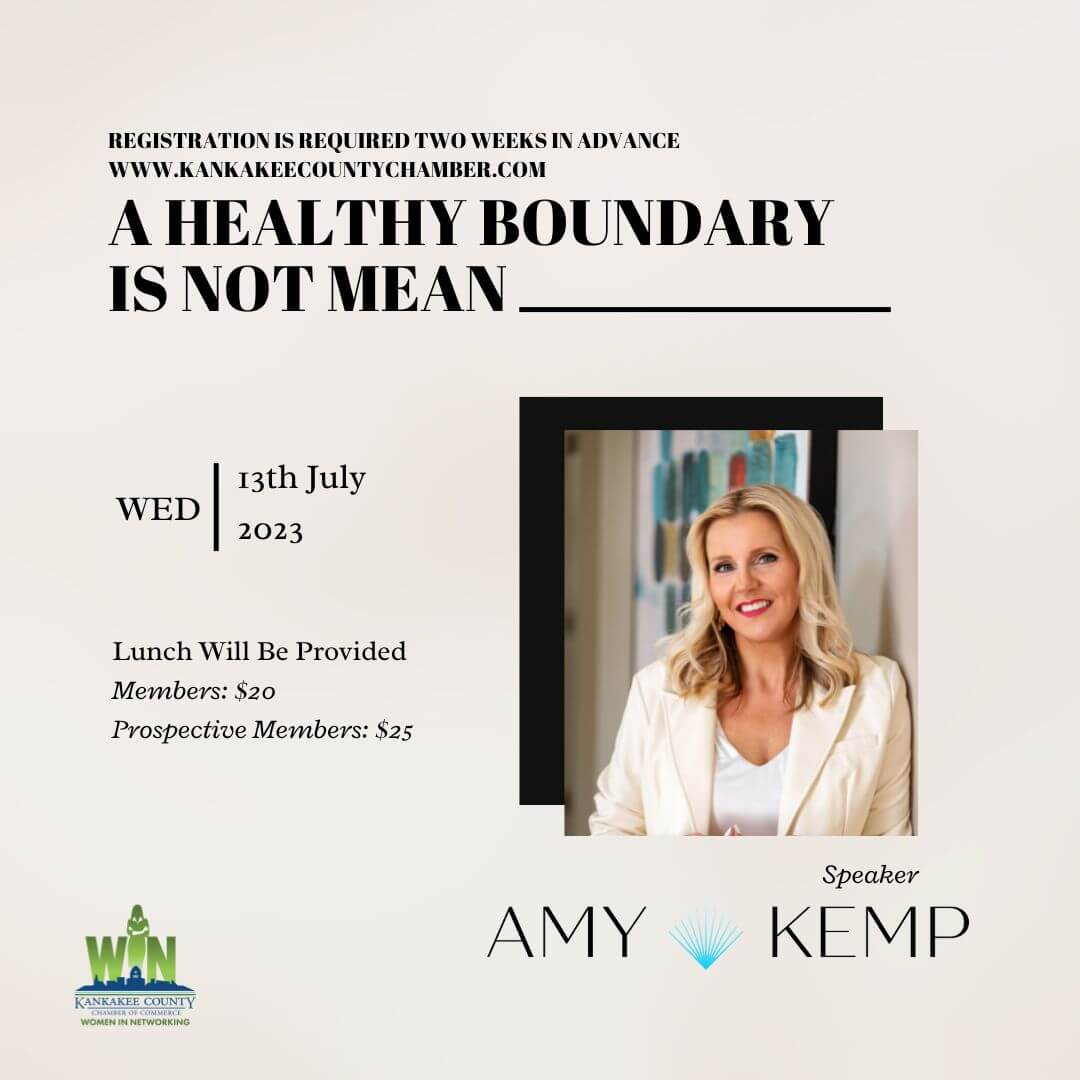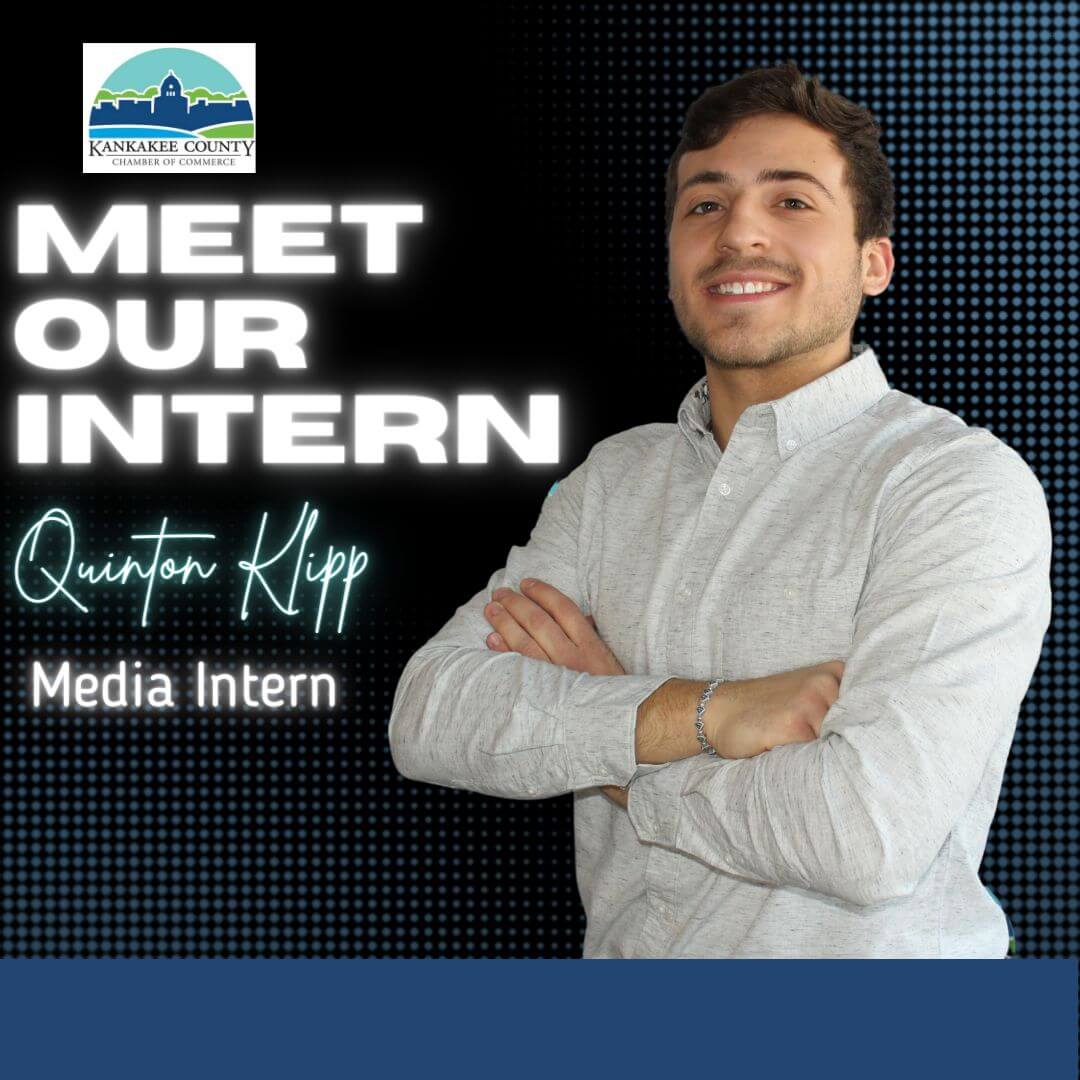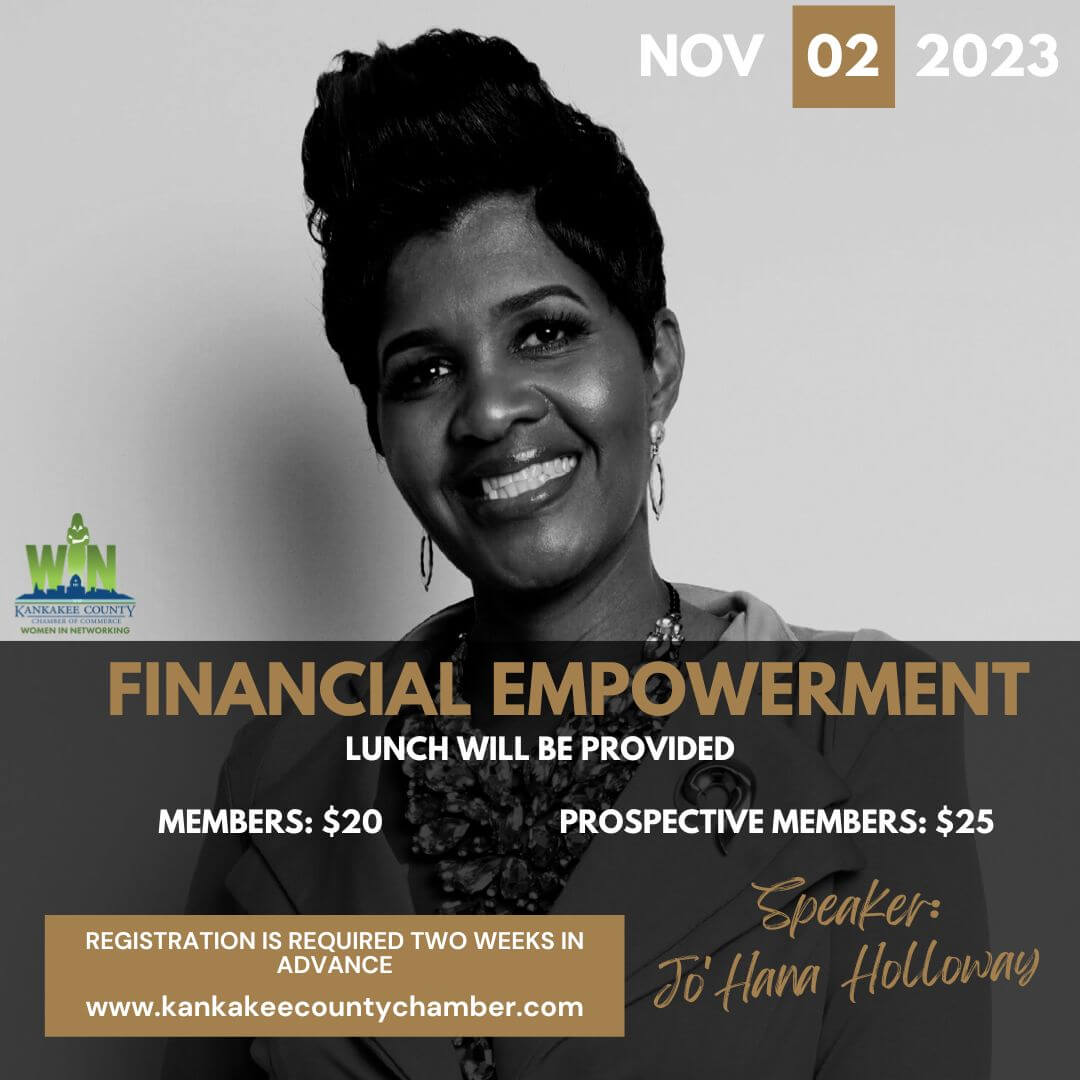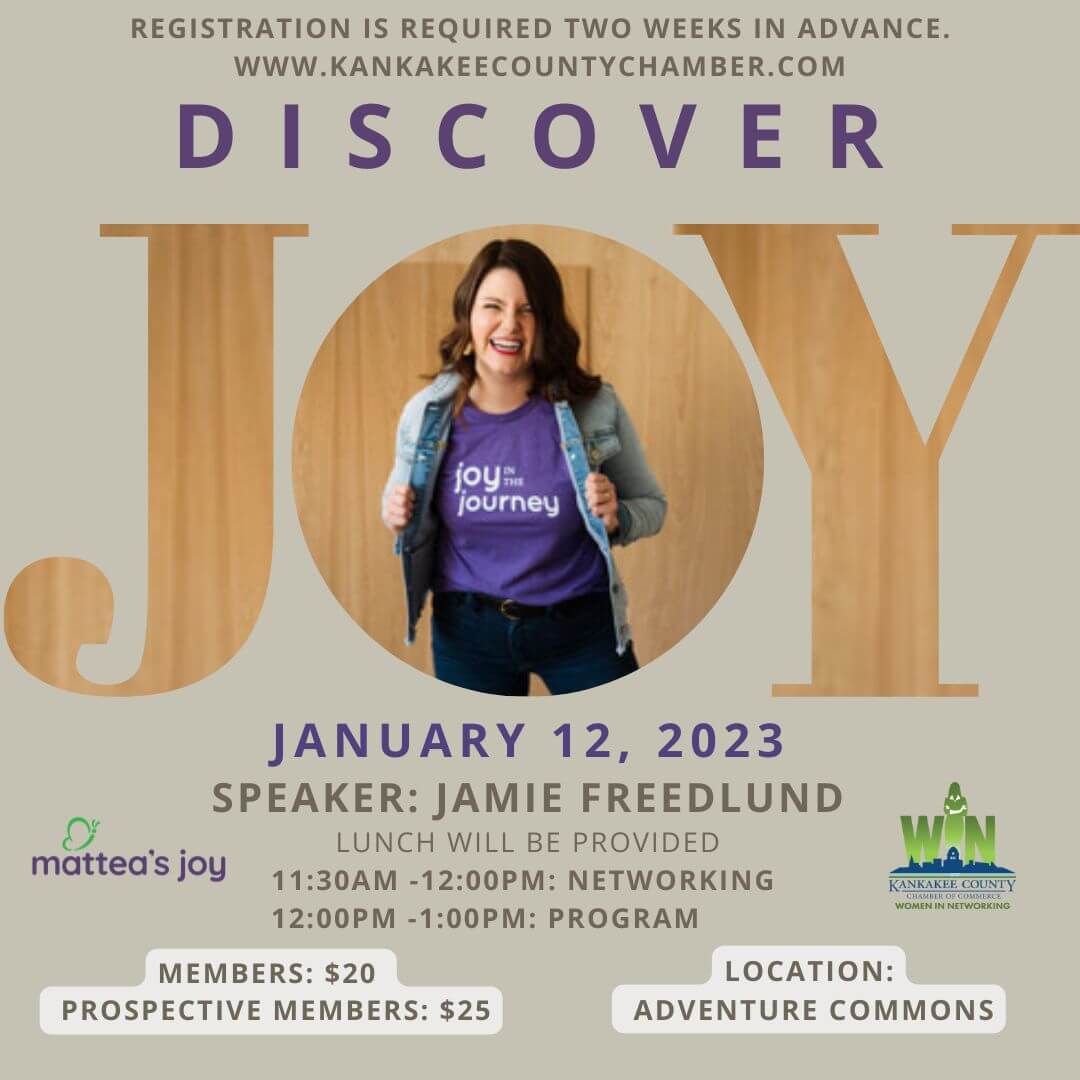 WIN Luncheon Series events go from 11:30 am-1:00 pm at Adventure Commons on the date listed.
Registration is required on the website in advance.
1/12/2023 - Jamie Freedlund of Mattea's Joy on "Discover Joy."
3/16/2023 - Emily LaVoie, Eating Psychology Coach on "What If I Can't Love My Body?"
6/13/2023 - Amy Kemp of Amy Kemp, INC on "A Healthy Boundary Is Not Mean."
9/14/2023 - Megan Campbell of Rise & Thrive Wellness on "Working With Burnout."
11/02/2023 - Ja'Hana Holloway of Empowered 2 Enlighten on "Financial Empowerment."