Ascension Saint Mary Hospital Kankakee
"As an organization dedicated to extending the healing ministry of Jesus, we welcome compassionate, talented individuals who have a passion for providing excellent healthcare to all — with dignity and empathy. Our size and broad geographic scope gives our employees many options for where they choose to live and work, as well as the opportunity to advance within our organization."
Converging Networks Group
"Converging Networks Group designs and implements complete communications systems to meet the exact specifications of any organization, no matter how large or small.
We partner with leading companies in several solution areas in order to ensure the best possible communications systems for the many types of businesses we work with. Our dedicated staff loves seeing our clients succeed. Your success is our success, and as you grow, we grow."
"ComEd is dedicated to 'Powering Lives' which moves us beyond the sole task of "keeping the lights on," to the far more complex and impactful mission of powering our economic future and assuring safe and healthy quality of life."
The Daily Journal has been family owned since 1903, keeping the Kankakee community informed on relevant local and national news stories. Articles can be found in print and online.
Midland is a financial services company serving consumers, business and corporate clients with a full range of services. Midland takes pride in providing world-class service to clients through services including Treasury and Wealth Management, Business and Commercial Banking, and Equipment Financing.
Milner Media Partners was founded in 1983 as as a small family owned radio station. Since its beginnings, Milner Media's radio presence in the Kankakee Area has increased.
Milner Media owns and operates three local radio stations for the Kankakee Area- WFAV, WVLI, and WIVR. "Milner Media Partners is dedicated to bringing customers the highest quality of entertainment. Explore captivating news stories, invigorating music, and high quality local events and businesses."
Peoples Bank of Kankakee County
Founded in 1962, the Peoples Bank of Kankakee County's system of banking is founded upon "local deposits aggregated and used to lend to local businesses and families, helping to improve local economy and the lives of its citizens.
Today Peoples Bank of Kankakee County operates in Kankakee, Bourbonnais and Manteno and remains committed to the area, providing a safe place for hard earned money and investment in the local homes and businesses of the place we all call home, Kankakee County."
Riverside Healthcare's mission is to provide remarkable healthcare experiences to every person, regardless of personal or economic circumstances. With a strong commitment to excellence, Riverside aims to walk alongside patients throughout their health journey.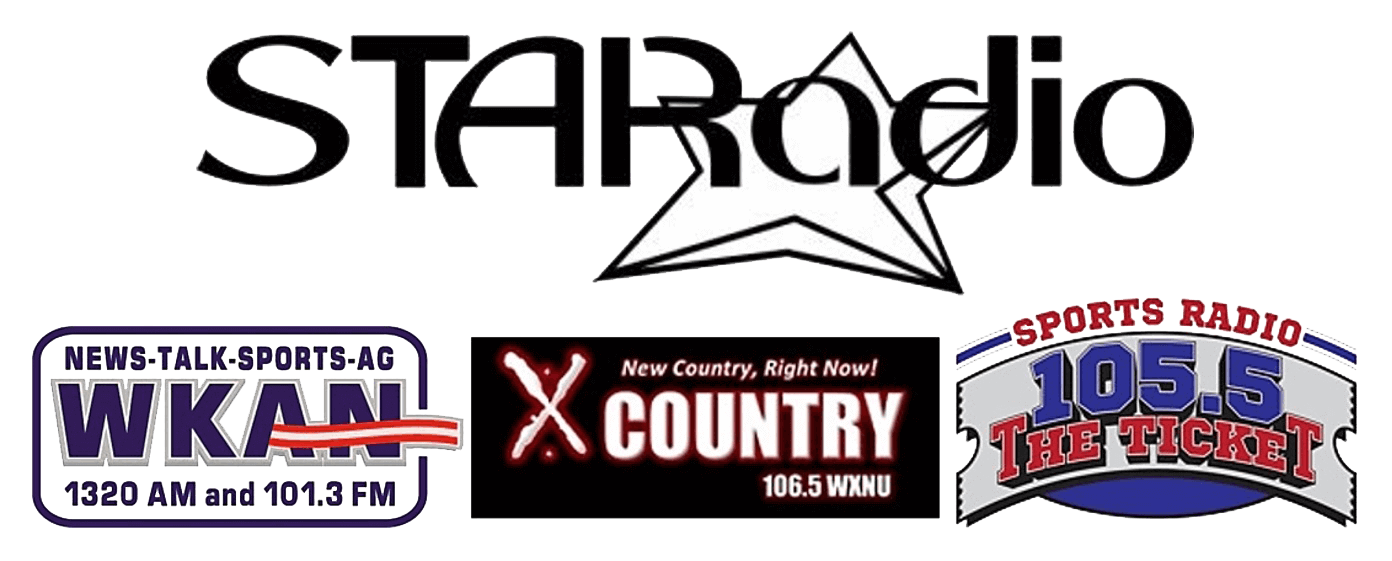 "STARadio is one of the premier radio groups in the Midwest serving communities in and around Kankakee and Quincy, Illinois and Hannibal, Missouri as well as stations in Great Falls, Montana."
Taylor Chrysler Dodge Jeep & Ram
As a premier Illinois Chrysler, Dodge, Jeep and Ram dealer, we have a huge selection of new and used vehicles from which to choose. Taylor Chrysler Jeep Dodge online and offline customers enjoy vehicle specials every day. We offer Chrysler, Dodge, Jeep and Ram service & parts, an online inventory, and outstanding financing options, making Taylor Chrysler Jeep Dodge a preferred dealer serving Bourbonnais area Chrysler, Dodge, Jeep and Ram buyers. Ready to set up a test drive? Visit our Chrysler, Dodge, Jeep, Ram dealership in Bourbonnais, IL today!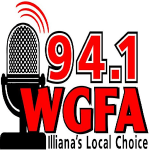 WGFA 94.1FM - Illiana's Local Choice
Serving East Central IL & Northwest IN
Tune in for the latest News, Sports, Weather, Ag, and great prizes each weekday.