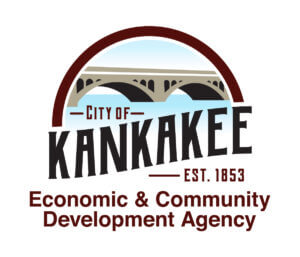 ECDA TO HOST NEXT COMMUNITY CONVERSATION AT BECKMAN PARK
KANKAKEE, IL (July 26, 2023) – The City of Kankakee's Economic and Community Development Agency (ECDA) will host a Community Conversation on Thursday, August 10, 2023 at 6:00 PM at Beckman Park (1605 Cobb Blvd, Kankakee) in the air-conditioned Beckman building. This is the sixth Community Conversation in the 2023 series for the residents of Kankakee. Kankakeeans are encouraged to attend with the purpose of providing personal perspectives about their neighborhoods, engage with their neighbors, and learn more about programming available through the ECDA. An interpreter for our Spanish-speaking residents will be in attendance.
Questions can be directed to the ECDA office at 815-933-0506 or via email at yourvoice@citykankakee-il.gov.
ECDA ORGANIZARÁ LA PRÓXIMA CONVERSACIÓN COMUNITARIA EN BECKMAN PARK
KANKAKEE, IL (26 de julio de 2023) – La Agencia de Desarrollo Económico y Comunitario de la Ciudad de Kankakee (ECDA) organizará una conversación comunitaria el jueves 10 de agosto de 2023 a las 6:00 PM en Beckman Park (1605 Cobb Blvd, Kankakee) en el edificio de Beckman con aire acondicionado.Esta es la sexto Conversación Comunitaria de la serie 2023 para los residentes de Kankakee. Se alienta a los Kankakeeans a asistir con el propósito de proporcionar perspectivas personales sobre sus vecindarios, interactuar con sus vecinos y aprender más sobre la programación disponible a través de la ECDA. Un intérprete de español estará presente para nuestros residents.
Preguntas pueden dirigirse a la oficina de ECDA al 815-933-0506 o por correo electrónico a yourvoice-citykankakee-il.gov.