Benefit Performance for the B. Harley Bradley House
Starring Gaines Hall Jr. performing
"THE LOVES OF MY LIFE"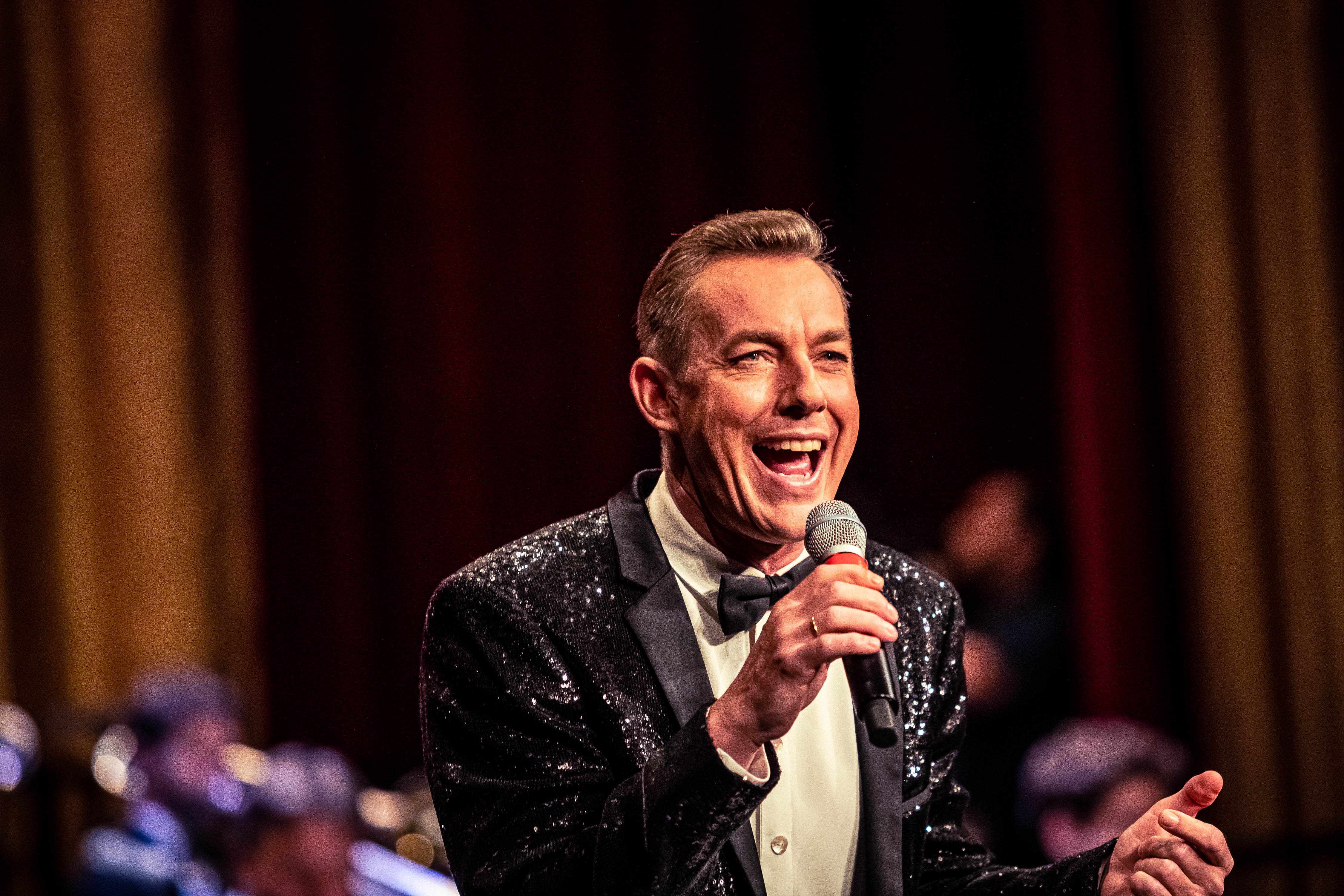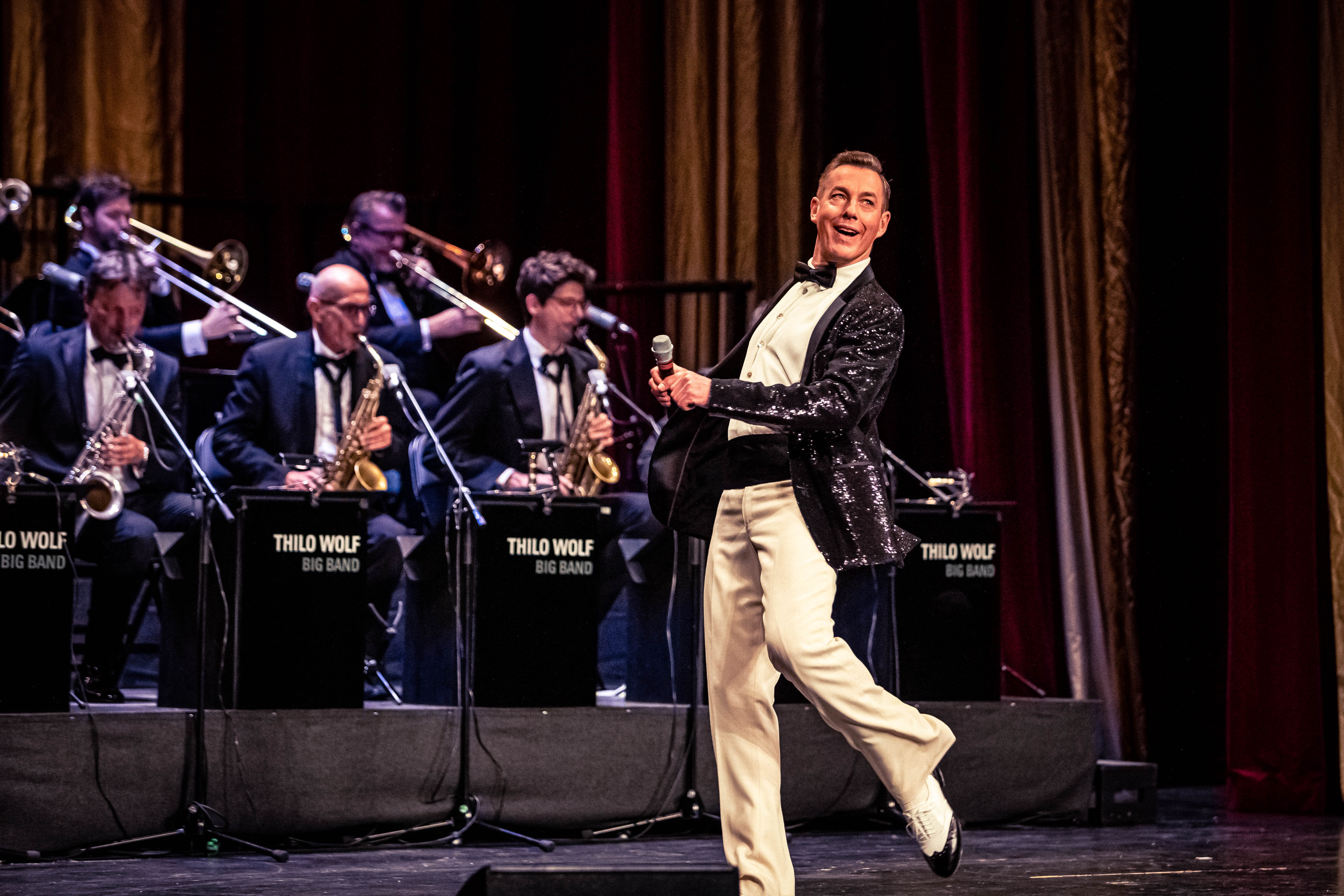 Featuring the music of the Thilo Wolf Big Band  
Saturday, August 19, 6:00 p.m.  
Kankakee Country Club, 2011 Cobb Boulevard, Kankakee
Gaines Hall, Jr. returns once again for a concert benefiting the Landmark Preservation Fund of the B. Harley  Bradley House, Frank Lloyd Wright's First Prairie Style, operated by Wright in Kankakee. This is his 5th performance in Kankakee, the last being in 2018. Gaines is the son of Kankakee residents and restorers of the B.  Harley Bradley House Gaines and Sharon Hall.  
Experience a fascinating mix of fast-paced song and tap dance, amusing stories and romantic ballads, combined  from the biggest hits of the American Song Book of jazz, swing and musicals. All of this presented by a  performing artist who embodies all of these genres, Gaines Hall Jr.  
Gaines Hall, Jr. graduated from the American University in Washington DC with a degree in performing arts and  quickly made his way with a Broadway touring company to Europe. This year he celebrates his 30th year living  and performing in Germany. In those thirty years he has become one of the most renowned and sought-after  musical theatre performers, directors and choreographers in the German-speaking theatre landscape.  
To commemorate this special anniversary, Gaines teamed up with the famous Thilo Wolf Big Band, the only  German swing band to have been inducted into the American Big Band and Jazz Hall of Fame and also  celebrating its 30-year anniversary, with a very special show and accompanying CD. Their show just enjoyed a 4- night sold out engagement and harvested rave reviews.  
Gaines couldn't bring the Thilo Wolf Big Band to Kankakee, but he has the original band recordings in his  suitcase and will excite and inspire his audience in this one-night-only, one-man-show. Look forward to exciting  and moving stories with music loved around the world in which Gaines sings and dances and tells of the things,  people and places he loves: the American South, the South Seas, his chosen home of Berlin, and living life with  a positive attitude.  
Tickets available through the Wright in Kankakee website:
$50 - Performance Only  
$80 - Performance Plus V.I.P reception at the Bradley House, 701 S. Harrison, following  performance  
For more information call: 815-936-9630  
"The full-blooded entertainer understands and embodies his material. His love for this music…could be heard and  felt in every movement and note he sang. Gaines Hall masters it all with an ease and positive energy that  inevitably spills over to his audience" (Kulturaspekte December 30, 2022)  
"Mr. Hall, who is a bit of a combination of Gene Kelly and Bryan Adams, sings of a South Seas cruise with Cole  Porter's 'Begin the Beguine' and takes a bow as the aging dance legend 'Mr. Bojangles,' just like Sammy Davis, Jr.  before him." (Nuremberger Nachrichten December 29, 2022)  
"A wonderful evening overflowing with exhilarating music, charm and esprit." (Kulturaspekte December 30, 2022)