Heather LaFond — Working with Burnout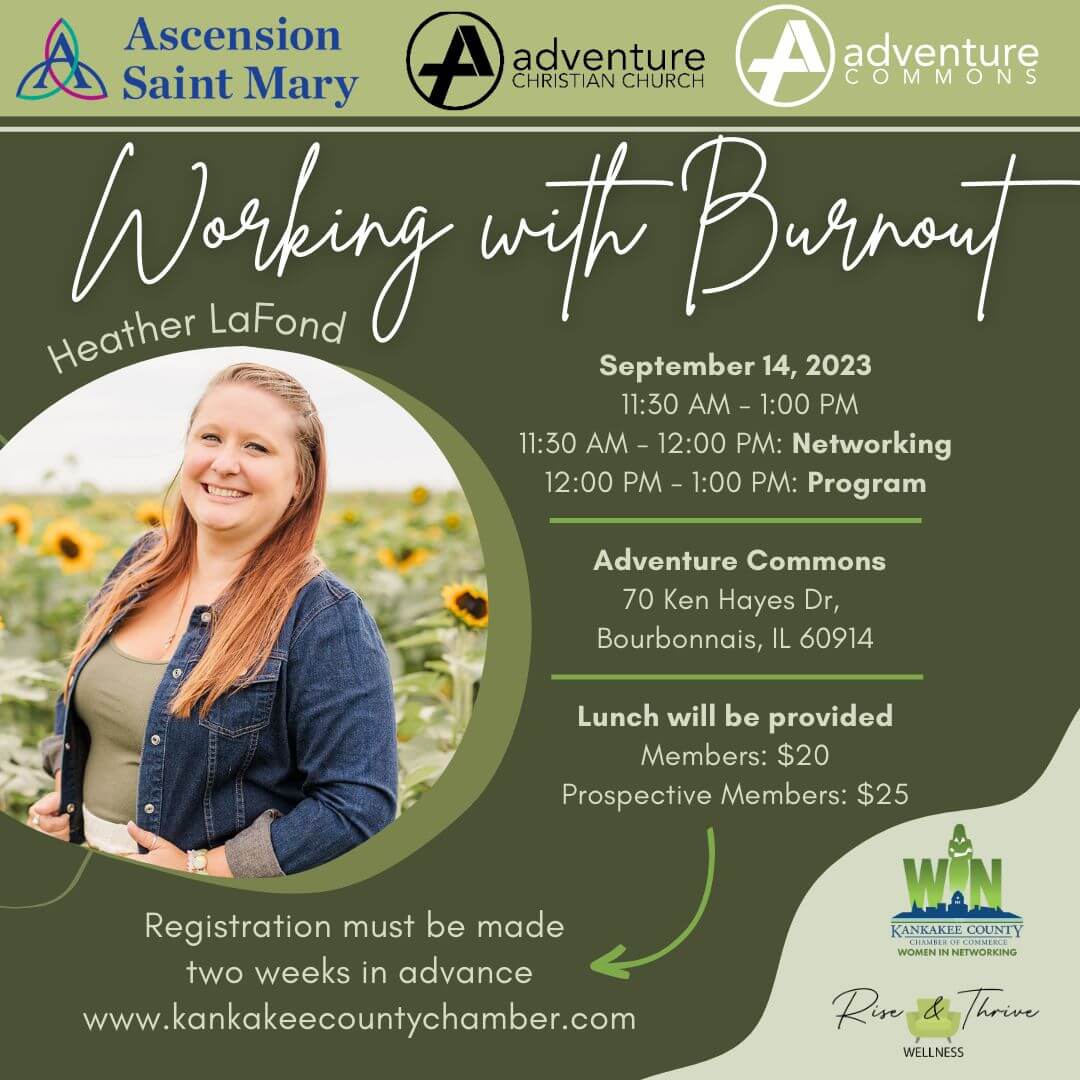 Join the Kankakee County Chamber of Commerce as Women In Networking presents Heather LaFond from Rise & Thrive Wellness, speaking about burnout.
Learn more about Heather on the official Rise &Thrive Wellness website!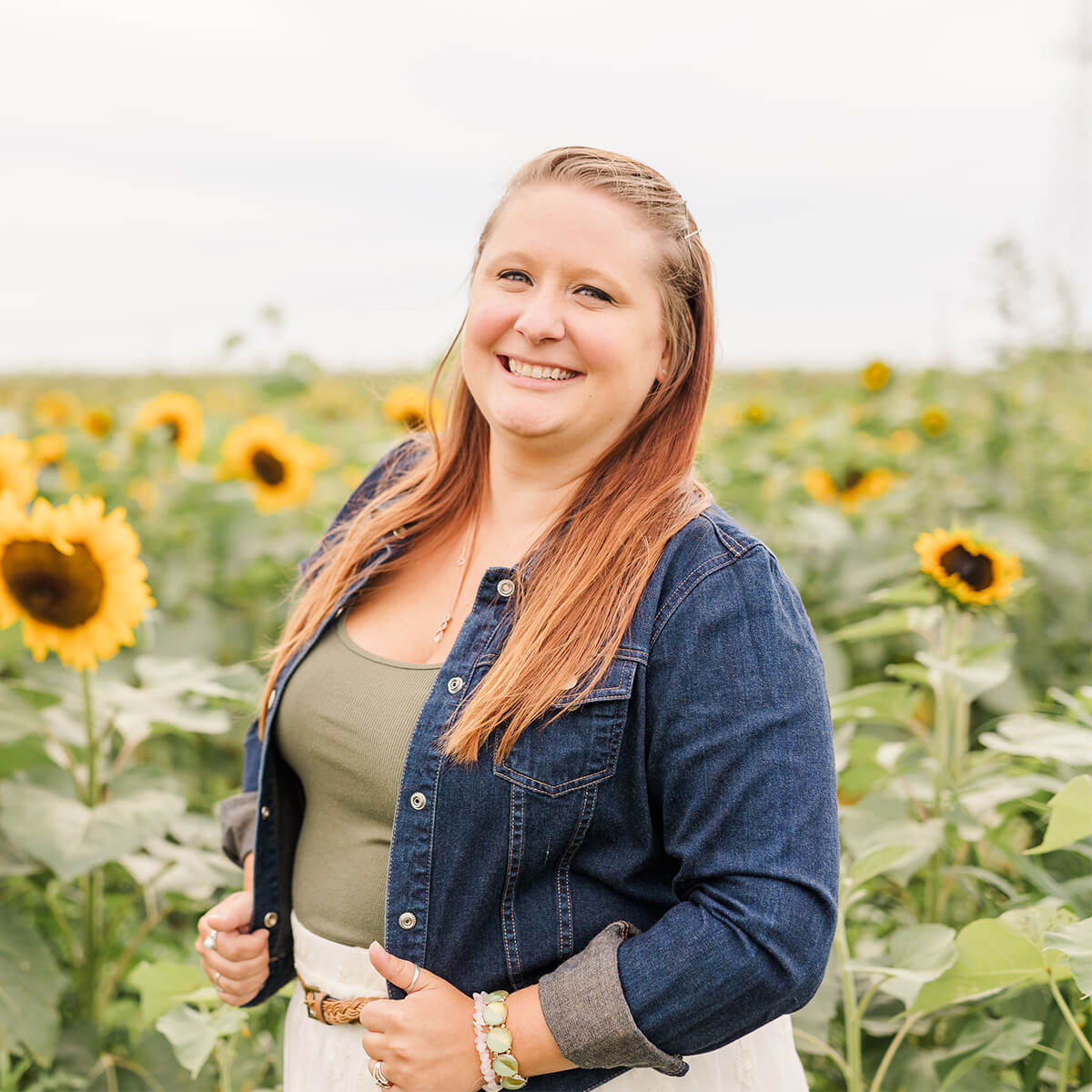 is a Licensed Professional Counselor who graduated from Adler University and has specialized training in trauma and working with first responders.
Throughout her career, she has worked inpatient, intensive outpatient and partial hospitalization programs, and private practice. Heather works with children, adults, clients with severe mental illness, and first responders. Heather's therapeutic style consists of person-centered and solution focused techniques.
Within her practice, she has learned there is no "one" way to go about a problem. Her idea is to offer her clients a different perspective, and help them grow. The healing work is not easy but with someone in your corner, you can reach your goals.