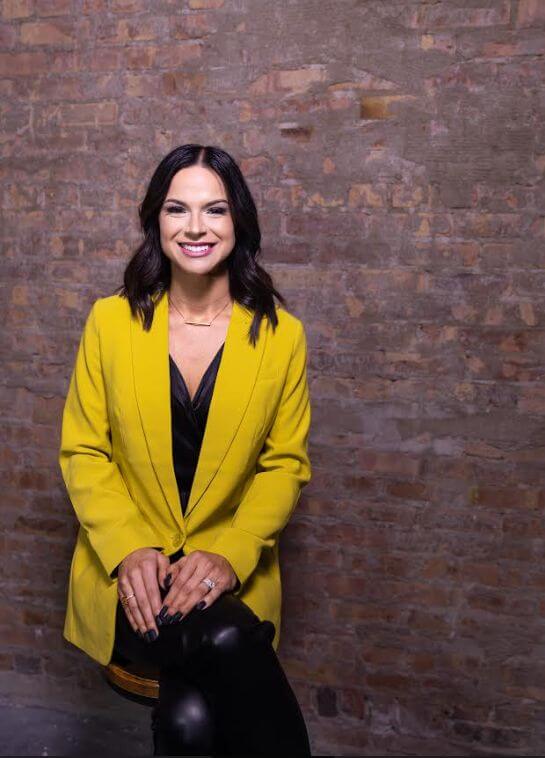 In February of 2018, Lindy was welcomed as the first Marketing & Public Engagement Manager for the Village of Bourbonnais. In her multifaceted role, she develops communications aimed at informing and engaging residents, promotional support for local businesses, and aiding in efforts to increase the quality of life in Bourbonnais and Kankakee County. She is currently preparing to launch one of Bourbonnais' largest community investments with the Community Campus – a regional entertainment venue and central outdoor gathering space for year-round programming and events (coming in summer 2024).
Lindy champions for Bourbonnais businesses, so her role as an Ambassador for the Kankakee County Chamber of Commerce is one that comes naturally. She enjoys networking and fostering relationships to help strengthen the Kankakee County business community.
Lindy is a proud graduate of Bradley-Bourbonnais Community High School, Kankakee Community College and Governors State University, where Lindy earned a bachelor's degree in communications, with a concentration in advertising and public relations.
In addition to the Kankakee County Chamber of Commerce, Lindy dedicates her time to serving on committees and volunteering for other local non-profit organizations such as Bourbonnais Friendship
Festival, United Way of Kankakee & Iroquois Counties, Women United and the Kankakee Valley Theatre Association. She is a member of the National Association of Government Communicators (NAGC) and the Public Relations Society of America (PRSA).
Lindy was born, raised and currently resides in Bourbonnais. She is married to her husband, Brandon. Together, they have two daughters: Sevin (9) and Maxwelle (3). Lindy enjoys spending time outdoors with her family and friends, being a positive female role model for her girls and reading and writing.
Fun Fact: Lindy was a former contestant on Wheel of Fortune!