ECDA Hiring Licensed Contractors
KANKAKEE, IL (September 5, 2023) –
The City of Kankakee Economic and Community Development Agency is looking for licensed general contractors, plumbers, electricians, painters, roofers, siding professionals, etc. for year-round housing rehabilitation construction projects. The informational meeting on Tuesday, September 26 from 8 a.m. to 11:30 a. m. is mandatory for qualified persons seeking work. Call 815-933-0506 to register.
ECDA Solicitud De Contratistas
KANKAKEE, IL (5 de septiembre de 2023)
La cuidad de Kankakee Agencia de Desarollo Economico
Comunitario esta solicitiendo contratistas generales, pintores, plomeros, trabajadores de techos de casa, profesionales de siding, y electricistas para rehibilitacion de casas y proyectos para todo el ano. La reunion de informacion el martes 26 de septiembre de 8a.m a 11:30 am es obligatorio para personas calificadas en busca de trabajo. Llama a 815-933-0506 para registrar.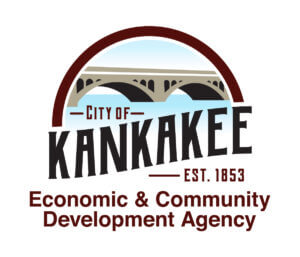 About the Economic and Community Development Agency (ECDA):
The Kankakee Economic and Community Development Agency (ECDA) is a local government agency whose
mission is to improve the lives of Kankakee residents and enhance the economic vitality of communities through
housing, economic development and community development. The ECDA administers programs that serve the
neighborhoods and residents of the City of Kankakee provided by federal, state and local funding.
For more information, contact ECDA at 815-933-0506, Monday – Friday between 8 a.m. to 4 p.m.
Visit our website at: