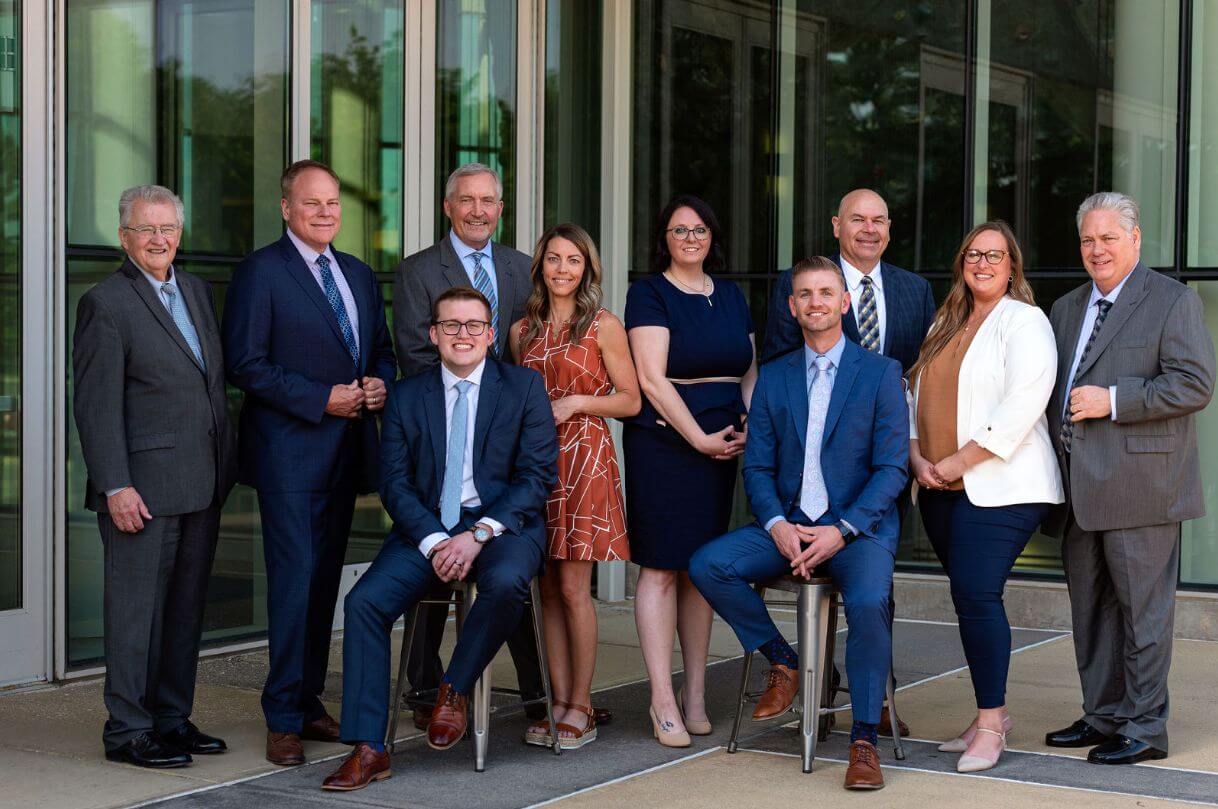 In 2016, The Heartland Group was formed with the intent to build a team with the right blend of experience, intellectual capital, and dedicated personal service to help address the needs of both our local community and client base throughout the U.S.  We manage approximately $800 million in assets as of December 21, 2022, and are comprised of seven financial advisors and three client service associates.

Whether you are seeking goals-based investment planning, wealth management, institutional investing, estate and retirement planning strategies, or require assistance with liability and insurance services, we offer the guidance you seek.  Our robust team includes a variety of disciplines, including two financial advisors who have attained the Certified Financial Planner™ certification.

With more than 175 combined years of experience in the investment industry, The Heartland Group offers you a rare depth and breadth of talent.  We pride ourselves on the comprehensive services we offer, backed by the extensive resources of Stifel.

The Heartland Group
Zachary J. Birkey, CFP® | Vice
President/Investments, Branch Manager
Ronald Ouwenga, CFP® | Senior Vice
President/Investments
Myron Hendrix | First Vice
President/Investments
Brian P. Thomas | First Vice
President/Investments
Jeff Schimmelpfennig, MBA | Vice
President/Investments
Michael Bruner | Vice
President/Investments
Joseph Sikma | Financial Advisor
Krystal Tambling | Registered Client
Service Associate
Andrea Heffelfinger | Client Service
Associate
Jamie Osborne | Client Service Associate